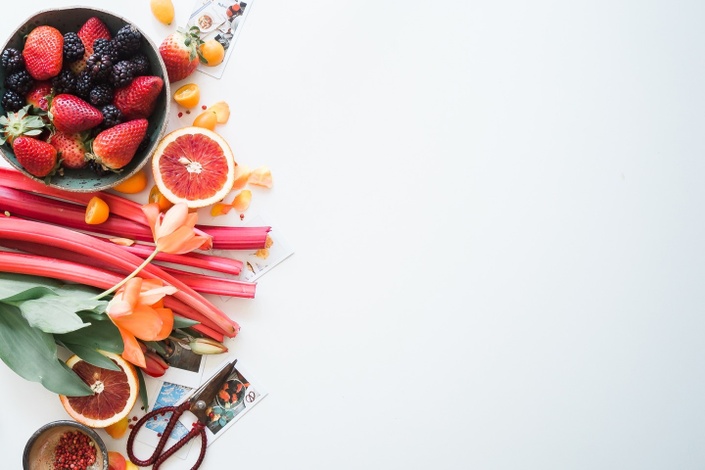 Do these sound true for you?

I don't regularly get 7 hours of sleep and I wake up feeling tired.

I frequently miss meals or settle for something less nutritious.

I find myself feeling impatient or irritable, especially when life gets demanding.

I find myself taking on too much and then I don't have enough time for myself.
I tend to make decisions that are influenced by others or by social norms instead of having a strong clear sense of what I want.
If this sounds like you, you're not alone.

"Burnout" and chronic health issues is an epidemic among women in their 40's and 50's
If your life is demanding more from you than ever before, you're on the fast track to burnout.
I was there too!
Between 2014 and 2015, I worked long hours. I had a full time job, saw clients at our wellness centre in the evenings because we were growing at that point, and I had started my speaking business (that's my purpose).
However, it quickly caught up to me. On December 25, 2015 around midnight, I felt nauseous and ended up losing consciousness and hitting the bathroom counter, and suffering a concussion after. My blood sugar had gone down to 3 (normal is 4 to 7)
I realized that I had approached burnout, but I believe that was the beginning of what was to come next. In May 2016, I found a lump on my right breast and ended up with breast cancer at the age of 41.
I decided my life had to change and I began to take steps to LIVE MY BEST LIFE.
Don't let what happen to me, happen to YOU. I see many women who spend their life working hard and putting others needs first before their own. Women feel its being selfish if they put themselves first. Its not being selfish, its called self-care.

Are you ready to get to the root of your issue?

Doing the same thing over and over again is not the answer.

The Real 'Secret' To Living Your Best Healthy and Happy Life Is…
Weight loss and diet plans are a dime a dozen. Pharmaceutical industries are increasing profits year over year because apparently every disease has a quick fix with a pill. There are literally thousands of people with chronic health issues. So what is the disconnect?
It's simple. Rising demands in the workplace and in life take a toll on us physically, mentally and emotionally. This leads to exhaustion, sick time and soaring medical costs.

The core problem is ENERGY
Studies have shown that energy comes from our body, mind, spirit and emotions.
But if we keep pushing hard and forget to renew these four areas, then it leads to health issues. How do we expand and consistently renew our energy?
By establishing specific rituals.

What most people completely ignore is how their rituals, behaviours and mindset ignite issues in the first place.
"To put it in perspective, it's like trying to throw water on a massive fire to put it out…yet ignoring the fuel line that's feeding the fire in the first place."
Sure, you may put the fire out to a certain point and see some temporary results, but guess what happens in a very short amount of time later? You got it. The fire rushes back, full force or even greater than it was before.
The same holds true when it comes to the way YOU approach your lifestyle.....
If you strictly focus on quick fixes, you may be neglecting the real "fuel line" that's causing your chronic health, mental health or weight issues in the first place.

That "cause" is your energy-depleting behaviours.
By altering your perspective and stepping back, you start looking into your routines, rituals and habits and you realize the expectations you put on yourself are unrealistic for your lifestyle if you want to live a happy and healthy life.
"I use to think that I could never eat an egg without bread and I loved bread. But now I choose to change my life style and bread is not that important. Thanks for making me realize that I was suffering from gluten intolerance. I'm happy to say that by changing my relationship with food, I no longer suffer from constipation, sugar cravings and I'm losing weight!"
-Samira Fazal
"Welcome home!! I am ready for this next round of webinars and classes. I am doing well with the small plate and smaller portions. And I am six pounds away from the goal I set for myself when we started this session! Still working on the goody cravings but I am learning to pause more and ask myself "how is this serving me right now," most of the time I am good with a taste from hubby's plate. :-) Workouts are great now that we have spring, no trouble getting my walks in. I have added some strength training to the walk once a week and another five minutes once a week. My goals this summer are to try kayaking and get into biking again."
-Connie
Your life is meant to be enjoyed. And part of that enjoyment comes with understanding your habits, your mindset, your personal energy and your body.
If you're fed up with:

having a constant lack of energy

popping pills to alleviate pain

constantly feeling overwhelmed
mind battle about what you should and shouldn't eat

being pulled in different directions and rarely getting ahead

having too little time for yourself

suffering from chronic health issues
Then pay very close attention to what I'm about to share with you…"
At about this time now, many coaches would have said that their programs are worth thousands of dollars, but I'm not going to do that. Instead, I ask you: What would it cost you to do nothing?
It's time to SHIFT the emphasis on:

"Getting More Out of Me" TO "Investing More in Me"
How do I know so much about health?
I've earned my Bachelor of Science in Food and Nutrition, completed a health coach certification with Institute of Integrative Nutrition and completed a Health Certification program in Neuro Linguistic Programming (behaviour science) from the NLP Institute of California.
Moreover, my husband and I own a wellness centre in Alberta, Canada where we offer wellness treatments.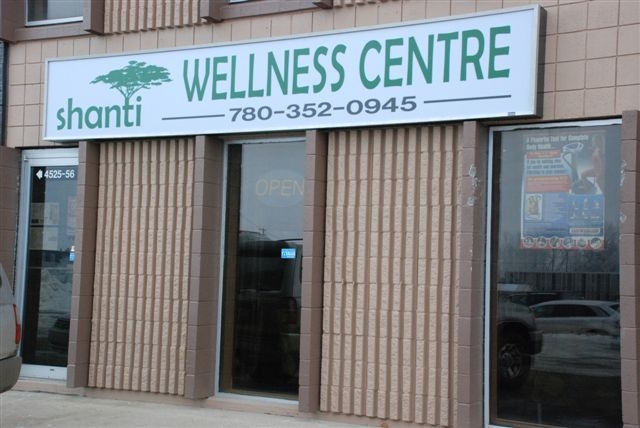 My first book, Attract Your Ideal Weight, won an award and has been dubbed "A Handbook for the Psychology of Eating"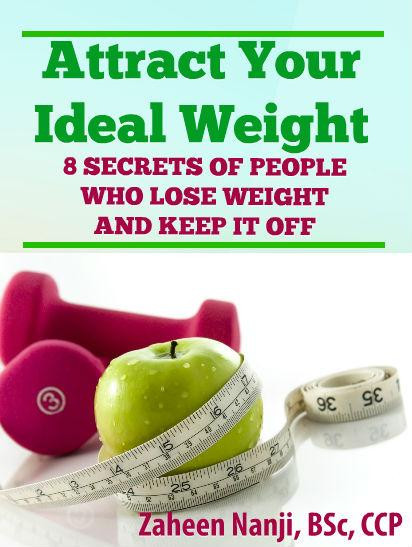 I've been featured on the front cover of a UK Magazine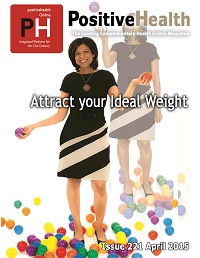 Now your opportunity is here…
"Introducing Living Your Best Healthy and Happy Life Program"
I've put all the most vital and important resources of information in this one single program for you to help you live your best life…and most of all, to feel amazing from the inside out!
In this program you'll discover what's REALLY keeping you from living a healthy and happy life, and most of all, how to overcome every obstacle that's standing in your way.
Please note, this is not a quick fix program, and you DO have to take action in order to get results…but the results and effort you put into it will be well worth it!
Once you move through this program you're going to never look at your life the same way ever again.
You'll also learn more about yourself than you have with any other type of program.
I'm really happy with the program that you have made available in Wetaskiwin. I have lost weight and inches, but most of all I have more energy than I thought possible with changing my diet. The meal plans fit perfect with my life style, of cooking once, and then eating several times! The recipes are delicious. I can say with all honesty that this program really agrees with me! (Even though my husband and son are not "on the program", they have enjoyed eating some of the meals, like the turkey chili) The walk fit classes are fun! I'm glad to be included in a group setting as it helps me to keep committed. I've found as the weeks went on that I needed to increase the weights to feel the "burn" and my endurance has definitely improved. I used to do long distance running and I've noticed at the end of the workout, my body is feeling the "urge" to go back running!! haha. I actually have no intention of starting that again, but feel good about the indoor walking workout. Thank you very much for implementing this program and I plan to continue the walk fit classes and of course, continue with the meal plans!
-Jody
"Live Your Best Healthy and Happy Life" program is unlike any other type of program you've ever experienced…
This program goes to a much deeper level and gets to the very ROOT of your problems…and helps you resolve them once and for all. Once you join this eye-opening and life-transforming membership, you'll…
UNDERSTAND what your core "triggers" are that are sabotaging your efforts.
Once you know what these triggers are, you'll then be able to use the powerful strategies I'll show you in order to bypass these triggers, and help add more positive and healthy behaviors in your life instead.
FEEL RELIEF knowing that you will finally be in FULL CONTROL of your life.
This truly is an empowering feeling that will make an impact in all aspects of your life! The relief you will feel knowing that you finally have a solution that works will be priceless.
EXPERIENCE a deep sense of renewed energy, vigor, self-confidence, motivation and control that will keep you moving forward to your ultimate goal.
It will be as if all barriers and walls that held you back will finally be eliminated for good! When you experience this feeling at the very core of your being, you'll change from the inside out in the most positive ways possible.
ENJOY the ability to eat the foods you want by improving your relationships with them directly.
Once you establish this new relationship, food will not be your enemy. It will become your ally that you won't have to fear any longer. This is the way you were meant to enjoy life!
"
Here's Everything You'll Get When You Invest In This Breakthrough Program…
"
One exercise video and the option to join our Walk Fit Classes every Tuesday and Thursday at 5:30 p.m. at Shanti Wellness Centre for 3 months

(Value $200)

12 week menu plan with recipes and grocery lists

(Value $1200)

Daily Inspirational emails

A guide to dining out

Measurement chart

Body Composition Analysis if joining Walk Fit

(Value $210)




Full Access to my award-winning book and audio book

(Value $20)

Networking with other members in a closed Facebook Group
The value of this program is $2530 BUT you'll pay less than $300
"How Much Does The Program Actually Cost?"
Your investment will be a mere fraction of the total value of this program. My #1 goal is for you take this information and apply it to your life to get the lasting results you've always wanted.
THIS will work for you if you stick with it, and follow the information and take advantage of the support that is offered.
You'll get INSTANT ACCESS to the program immediately after your purchase so you can get started right away.
I'm looking forward to having you join us in this program!
Talk with you very soon!
Disclaimer:

This program is not intended to diagnose, treat, prevent or cure any illness or disease.
The information provided in this program is for general educational purposes, has not been reviewed nor approved by the FDA or Health Canada and is not intended to take the place of advice from your medical professional, licensed dietitian or nutritionist.
You are solely responsible for your health care and activity choices.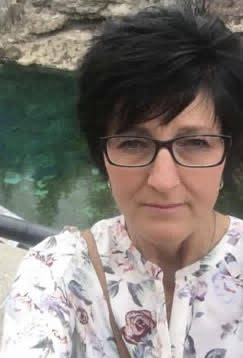 "It is with great pleasure to recommend the 6 week walk fit challenge. I was nothing short of amazed at how much I learned about healthy eating and how much just the food we eat plays such a role in our overall wellness/fitness. Not that I never knew but it's different when you actually do it!

Not too mention how much fun I have going to the classes weekly. Meeting new people and doing something for me.....

The weekly meal plans, preps and menus were fantastic. There is nothing better than waking up and knowing exactly what's for supper..... or any meal for that matter. I looked forward to doing the prep on the weekend as it was also "me time" and I'll take what we form it comes in.

Looking forward to continuing with my journey..... 17 lbs was never so easy to lose as it was in this 6 week period. Or the most fun!!

Thank you Zaheen!!!
️
And all the staff. Everyone is exceptional at making us all feel like a fitness family. "
- Kelly
Here's a closer look at what I'll cover in the coaching videos:
Month 1:

Supercharge Goal Setting for Success - Get crystal clear on your goals and determine if your goals are realistic, then learn how to put them in action.

Fueling Your Body for Success – Understanding Macronutrients and the role they play in fueling your body.

Month 2:

Rebel Within – Identify your self sabotaging habits and eliminate them once and for all.

Deciphering Food Labels – understanding how certain additives are energy suckers and what to do instead.

Month 3:

Portion Control and Mindful Eating - Discover 8 ways to get a better handle on portion control without feeling deprived and learn what mindful eating is and how it can help with weight management and a healthy life.


Mindset and Habits for Powerful Results - Evaluating the 'auto-pilot' habits that may be preventing you from reaching your goals and how even the smallest habits, over time, can help or hinder success
"The biggest change is that I now eat a breakfast of eggs or a smoothie. What a difference! Starts my day out right! I am hungry at mealtimes but not so much in between. I love that! I also have made an effort to meal plan, which has helped me to stay on track. If I do not meal plan a day, I feel very tempted to eat the wrong things. I am always hungry when I get home from work, so now I keep a full bag of clean raw veggies in my fridge to eat instead of cookies of crackers. My next two goals are to practice mindful eating and exercising."
- Marlene Pohl
Your Instructor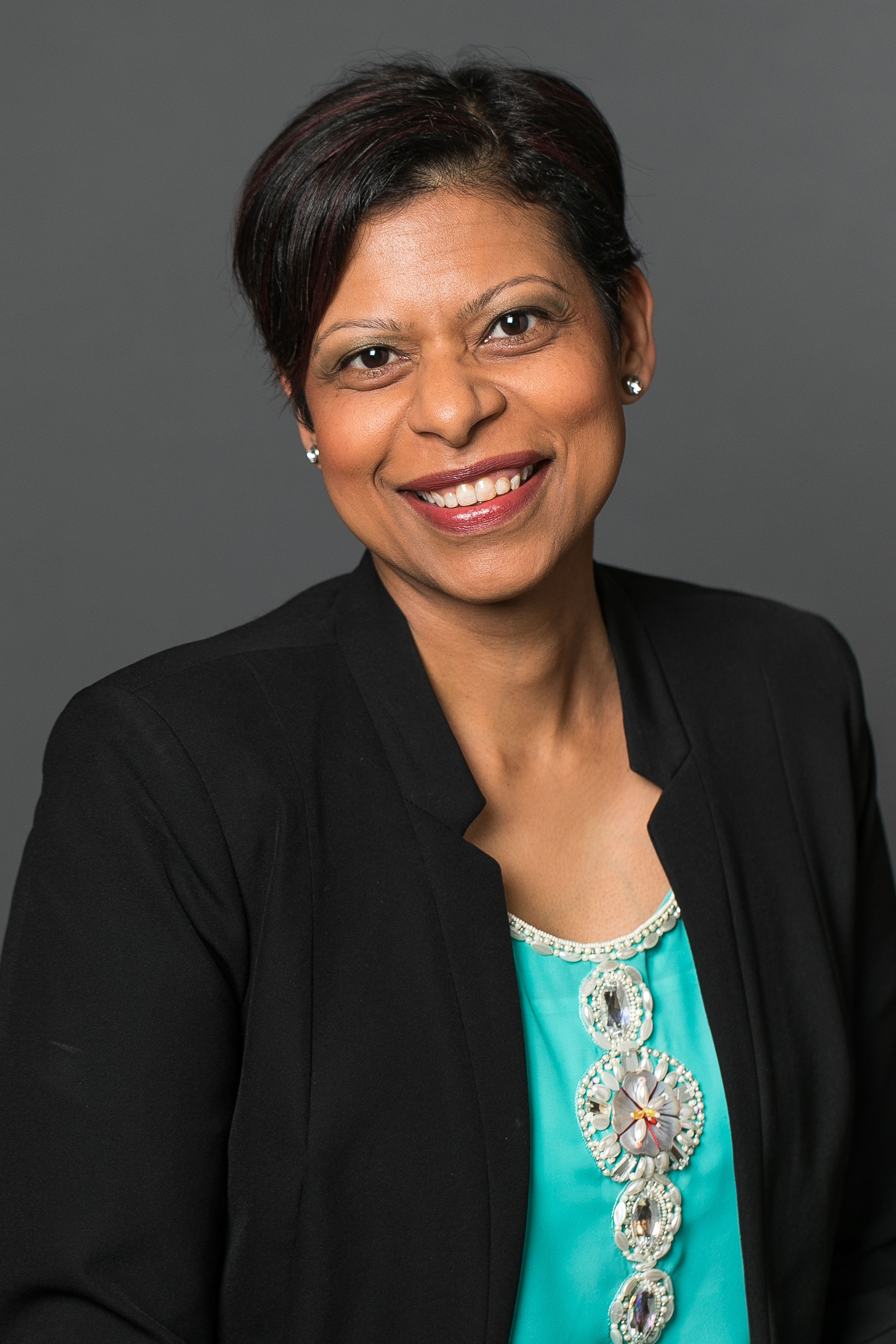 I've learned a great deal about embracing change and fear over the course of my lifetime. My struggles began at the age of five, when an incident left me with a severe speech impediment. At the age of 15 I had to learn to live in a new country without my parents, which was such a traumatic experience, it made my speech impediment even worse. More recently, I was diagnosed with breast cancer – a truly terrifying experience to have to cope with.
I'm happy to say that I have bounced back from all that life has thrown at me so far. My books have won awards and are best-sellers, and my career as a international transformational speaker is going better than I could have ever hoped for.
I would love to be able to help you in your quest for resilience – and I promise it will change your life.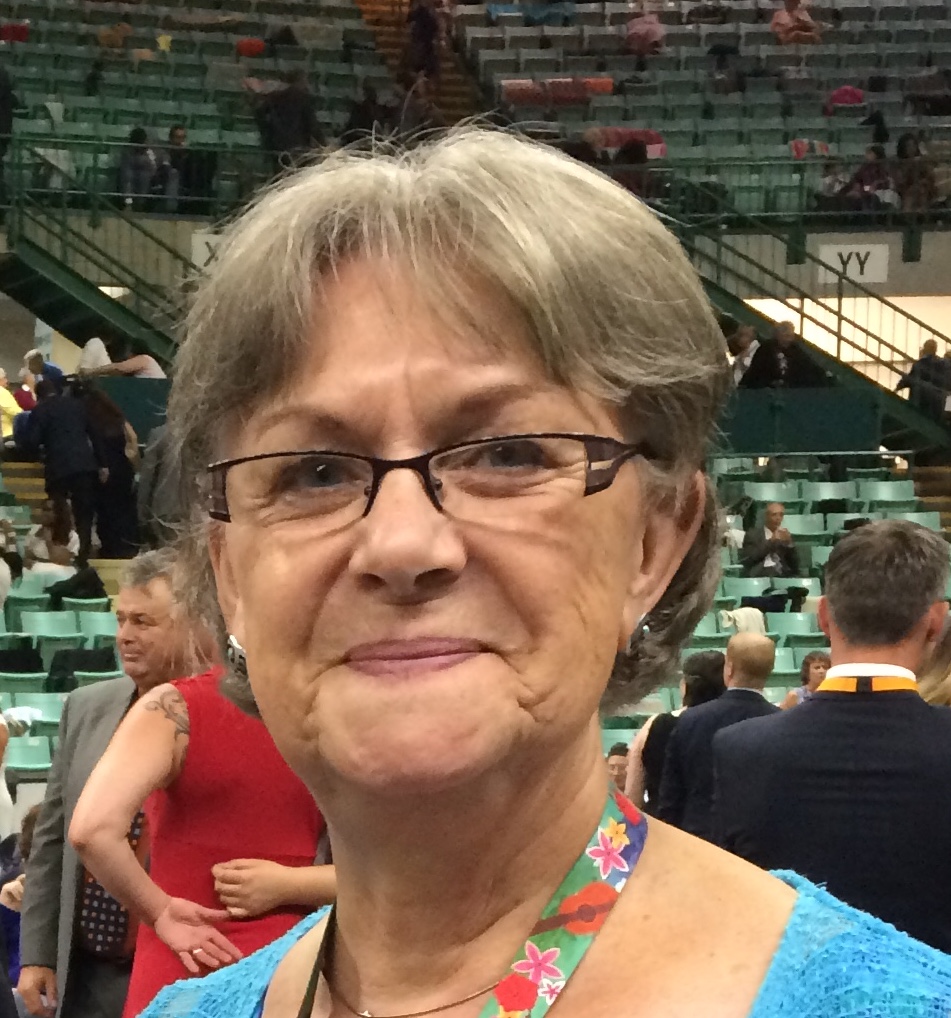 "I have known Zaheen since first meeting her through an office we are both at. Right from the beginning I enjoyed the experiences she shared at coffee time regarding her journey in weight loss and discovering healthy eating. This led me to reading one of her books written on the subject and attending an open house and later a seminar at a wellness centre she and her husband own in Wetaskiwin.

I have found that Zaheen's positive approach to health and wellness infectious; it makes you want to imitate her happy approach to life which I am sure is a result of the methods she practices. For this reason and because I am confident she knows what she is talking about, I decided to enroll in her recent three month course, Resilient Health and Weight Management. It was great to have the inspiring webinars every two weeks with extra short but motivating ones in between. Recipes to try, a video on walking on the spot at home - especially good for these icy days of winter, and the interaction with others taking the course were all things that helped me to slowly incorporate new habits.
I am pleased that I now have managed to come to a place where I want to, and do practice eating gluten and dairy free as well as do yoga and rebounding on a daily basis and get in the occasional walk. I have always had a measure of good health but now I feel more flexible physically and mentally and I definitely contribute this to Zaheen and her amazing coaching. Thank you Zaheen!"
- Laurie Moon
Course Curriculum
Before You Start
Available in days
days after you enroll
Weight Measurement Chart
Available in days
days after you enroll
Success Manual
Available in days
days after you enroll
Frequently Asked Questions
When does the course start and finish?
This course is self-paced, Start when you are ready and go through it at your convenience.
How long do I have access to the course?
After enrolling, you have unlimited access to the program for as long as you like - across any and all devices you own.
What if I am unhappy with the course?
We would never want you to be unhappy! If you are unsatisfied with your purchase, contact us in the first 30 days and we will give you a full refund.
Do you follow a specific diet?
Our meal plans are based on clean eating with minimal carbs and fats. You can still eat fruits and starchy vegetables, but breads, pastas, sugar are off the table. We use natural sweeteners like stevia and honey. The idea is to help you create a healthy lifestyle.