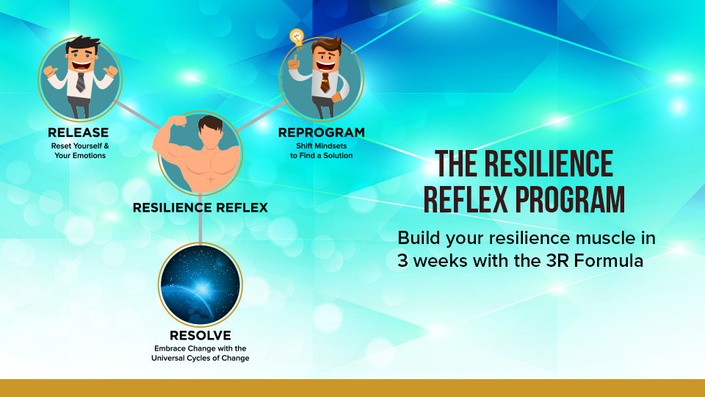 Resilience Reflex Program
Learn How to Embrace Change, Bounce Back from Adversity and Reveal Your Inner Strength by Building Your Resilience Muscle…in Just 3 Weeks!
Watch Promo
In today's fast-paced, ever-changing world
Your intelligence doesn't matter
Your talent counts for nothing
Your wealth and connections are meaningless
…if you don't have resilience
A lack of resilience can hold you back at work, in your relationships and in your everyday life.
Life can get tough. And as the saying goes: Nothing is as sure as change.
Every one of us is faced with stressful situations at some point in our lives. It's all part of being human. But the secret to survival is to be found in your Resilience Reflex.
What is the Resilience Reflex?
An inner strength that allows you to get unstuck from unexpected challenges and move on with your life
The ability to survive any adversity knowing you will come through as a stronger person
The skill to recover quickly from being anxious and afraid and get control over your emotions
The Resilience Reflex Program is for anyone who feels they aren't coping too well with their everyday lives. It's designed to help you develop and strengthen that resilience muscle of yours.

How Does the Resilience Reflex Program Work?
No one is born resilient, it's our environment and how we see the world that makes us resilient. Why can some people bounce back and others can't? Why can some people keep thriving while others give up?
Understanding human behaviour and modeling human excellence is key!
In this program, you'll learn the 3R's an individual needs to bounce back and thrive. Each 'R' contains quick strategies that you can master so you can build your resilience muscle and make it a first reflex during challenging times!
What are the 3R's?
Release:
In this section you will learn:
How to master your emotions, so you can be in complete control and take charge of the situation and move forward.
How to change your words, so you can change how you feel which will lead to positive results.
How to create your Circle of Resilience, so you can demand any emotional state you want at any time to create the success you want.
Reprogram:
In this section, you will learn:
How to glean lessons from your past obstacles, so that you can change your behavior without repeating past mistakes.
How to access your mental mentors when you need some advice or feel stuck, so that you can confidently move on with your life.
How to look into your future and reach your goals. It's time to follow your dreams and become who you want to be.
How to create a roadmap to navigate your obstacles, so that you won't be deterred by the problems you encounter along the way.
Resolve:

In this section, you will learn:
The 7 phases of change so it becomes easy to deal with change effortlessly instead of resisting it.
How to resolve relationships and end conflict altogether.
Two strategies on resolving anxiety quickly and easily, so that you can feel in control again and ready to charge on!
How to recognize your inner critical voice (that seems to dominate you) and start influencing it rather than the voice influencing you.
Testimonials

I have found the Resilience Reflex Program to be life changing. There are so many tools that can be applied to every aspect of my life. I know that the knowledge that I have gained from this course will shape who I am for the rest of my life.
Leanne S.



Your course could not have come at a better time in my life. I have always thought of myself as a positive, upbeat and go with the flow type of person. Maybe I wasn't quite as resilient as I thought!
My husband had lost his job 4 times over the past year and a half, our savings were down to pennies. I was feeling overwhelmed, defeated and stressed. Our relationship started to suffer.
Using your techniques helped us visualize dealing with situations, push self limiting beliefs out of our minds and overall see everything as a lesson and not a punishment.
Much Gratitude!
Tera
Your Instructor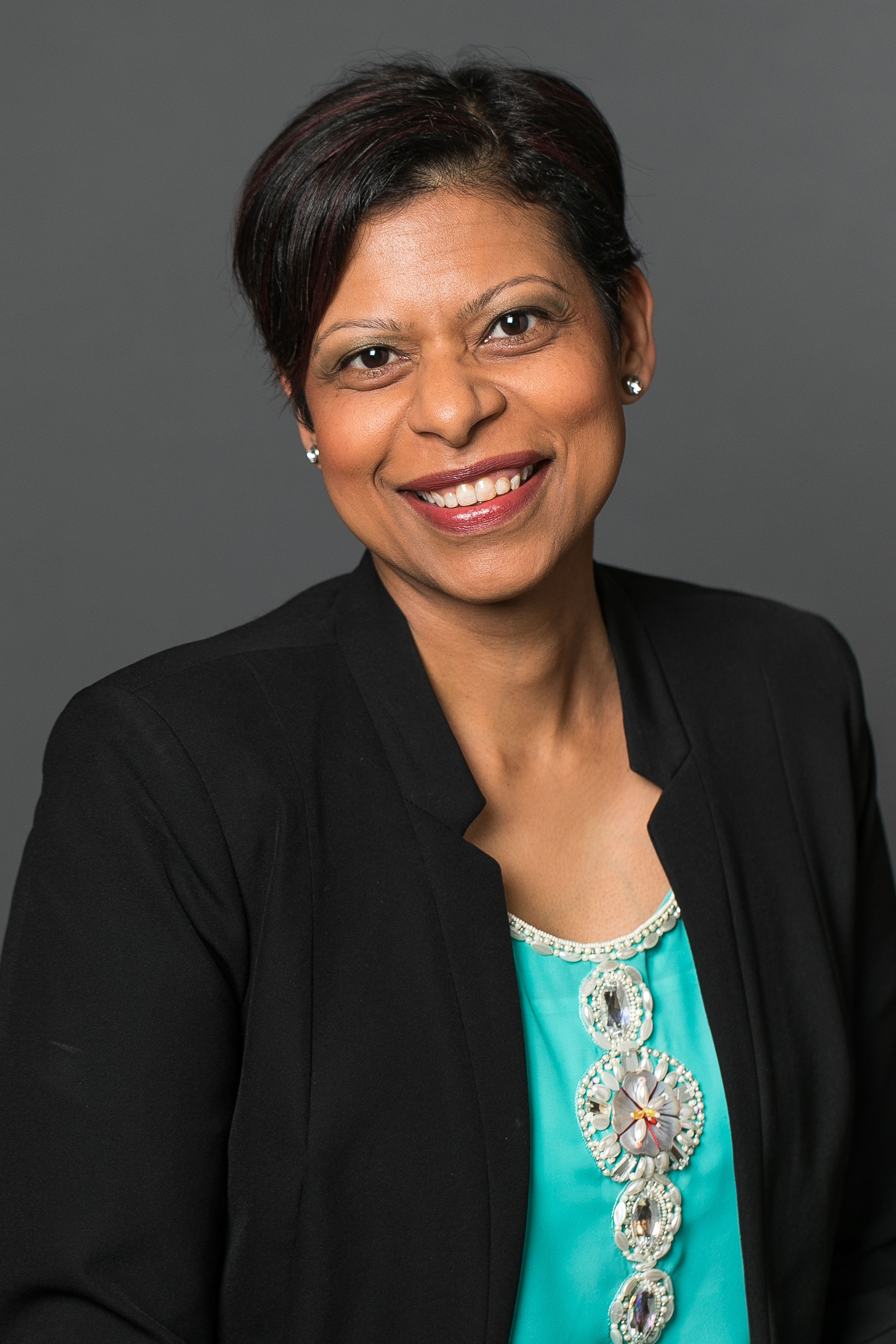 I've learned a great deal about embracing change and fear over the course of my lifetime. My struggles began at the age of five, when an incident left me with a severe speech impediment. At the age of 15 I had to learn to live in a new country without my parents, which was such a traumatic experience, it made my speech impediment even worse. More recently, I was diagnosed with breast cancer – a truly terrifying experience to have to cope with.
I'm happy to say that I have bounced back from all that life has thrown at me so far. My books have won awards and are best-sellers, and my career as a international transformational speaker is going better than I could have ever hoped for.
I would love to be able to help you in your quest for resilience – and I promise it will change your life.
Frequently Asked Questions
When does the course start and finish?
The course starts now and never ends! It is a completely self-paced online course - you decide when you start and when you finish. However, the course is designed to be completed in 3 weeks. Each week you will work on one section of the course.
How long do I have access to the course?
How does lifetime access sound? After enrolling, you have unlimited access to this course for as long as you like - across any and all devices you own.
What if I am unhappy with the course?
We would never want you to be unhappy! If you are unsatisfied with your purchase, contact us in the first 30 days and we will give you a full refund.
Will it work for me if I'm stuck in a high-pressured, stressful job?
Yes, you will definitely benefit from this program. It will give you the tools you need to cope with the stress. Practicing these tools in your environment is key to success. It's like learning how to drive a car. The more you drive, it becomes a part of your subconscious.
I am stressed at home and at work – can this program really help me?
Yes! It will make a huge difference to the way you cope both at home and at work. In addition, a module, released each week, only takes 60-90 minutes to complete.
Will I have access to the instructor?
Yes! The instructor will answer all your comments from the assigned work and you will be asked to join a Private FB group where you will interact with the instructor personally.