"Are You a Career Woman Who's Feeling Deeply Overwhelmed, Burned Out or Facing Changes
That Are Causing You Great Struggle?"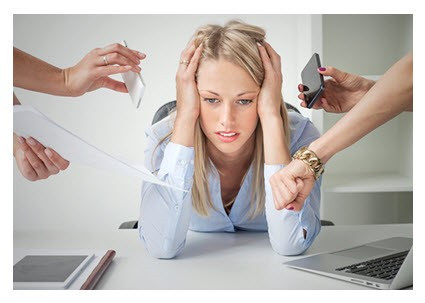 If This Is Sounds Like YOU, Then This May Be One of
The Most Important Messages You'll Ever Read…

For the vast majority of your life, you've probably been a very hard worker. Over the years you may have worked your way up the corporate ladder, or maybe you simply created your own success in business and in life itself.
But now, things might be changing for you…
Maybe your life or even your career are not going as smoothly as you had planned. Maybe you've hit roadblocks not only in your professional life, but also in your personal life. No matter what's going on, you're struggling and feeling overwhelmed and stressed out.
The good news is, you're not alone. Life has a unique way of throwing curveballs from time to time both in business, and in one's personal life. Sometimes these curveballs may be small, while other times they can feel like a giant wrecking ball to your life and career.
But, no matter how bad things may seem or feel to you right now, a little resiliency can go a LONG way to help you push through your struggles and come out the other side even BETTER and STRONGER.
Introducing the most comprehensive program about resiliency you could ever wish to find…

Are you struggling in your professional and/or personal life?
Are you feeling stressed and plagued with negativity or overwhelm?
Are you unsure of yourself and constantly procrastinating?
Are you dealing with changes and struggling to navigate them?
Then this is the perfect program for you. It will help you move forward and overcome obstacles in every single aspect of your personal and professional life!
Resilient Champion Program (RCP) consists of live master classes where you will interact and complete worksheets with me as your resilience coach, in a virtual classroom format. Classes will be held once a month with one new topic to be covered every month (recordings will be made available if you cannot attend live).
What Topics will be Covered each month?
Here's a list of the topics that will be covered monthly, and there will be more! In addition, you'll get a short e-book, audio book and handouts that complement the class of the month, and 3 Facebook Live Group Coaching Session.
A to Z's of Success: Charting a Course of Personal Achievement

Every time you accomplish something you set out to do, you get a rush of excitement, a feeling of bliss and deep satisfaction, secure in the knowledge that all is well in the world . Unfortunately, we don't always accomplish what we set out to do, and that gives us a feeling of failure, disappointment & defeat. However, those feelings and set-backs are short-lived and easy to overcome…you just need the right tools. Create your own, unique, repeatable success plan for any project you might undertake in the future. You'll discover how to ensure successful outcomes and overcome the toughest obstacles.

Behavior Based Goals e-book and audio book included
The Time Challenge: Making Every Moment in Life Count!

If you're like MOST people, you're wasting the most precious and limited resource you have – your time. Every second the clock ticks away at another moment of your life, and that's time that you will NEVER get back. You can't save it, you can't hoard it, you can't stash it away to use another day. When it's gone, it's gone, and it's the most valuable thing you've ever been given. Discover how to identify and maximize both your high productivity and low-energy periods. You'll also figure out what your personal top time-wasters are and how you can overcome them.

Eliminating Distraction e-book and audio book included
Money Wellness: Having a Healthy Perspective on Earning, Saving and Spending Your Money

This session will show you how to immediately reduce debt and lower your financial stress. Achieve financial freedom, live within your means and stop overspending! If your car were to break down or someone close to you were to land in the hospital, would you be able to pay for it without going into debt ?If you're like 68% of North Americans, the answer is NO. Fortunately, you can start making plans today to make sure that you're covered, no matter what happens.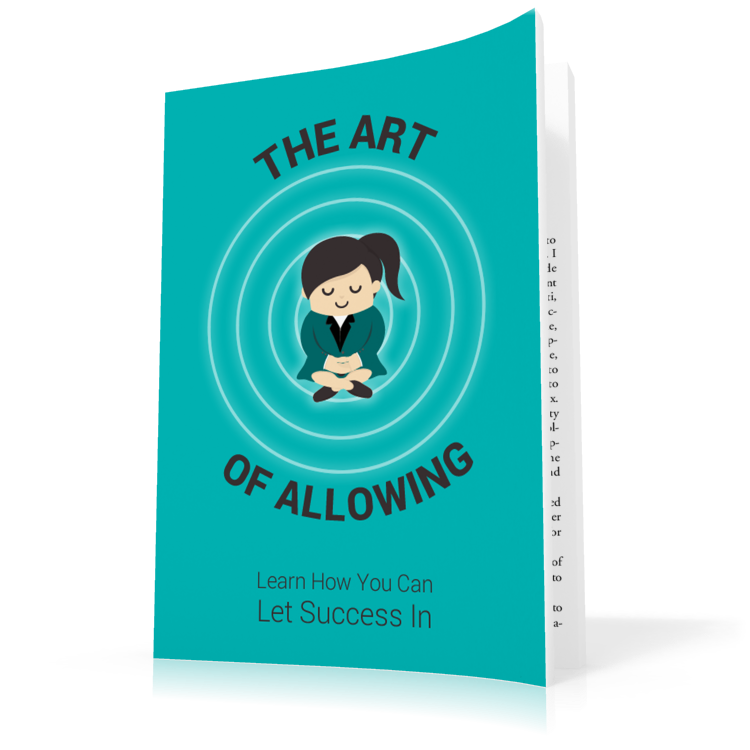 The Art of Allowing e-book and audio book included
Stress Management: Effective Ways to Manage Stress

Stress seems to be everywhere these days. And with the headlines you see about world events and the global economy it's no wonder. People are more stressed than ever. But you don't have to be one of them. You can change how you deal with stressful situations, and you can even head off stress before it starts.You will discover how to reduce stress on the spot, no matter how stressful a situation you might find yourself in. You'll also find out how to make stress more manageable once and for all.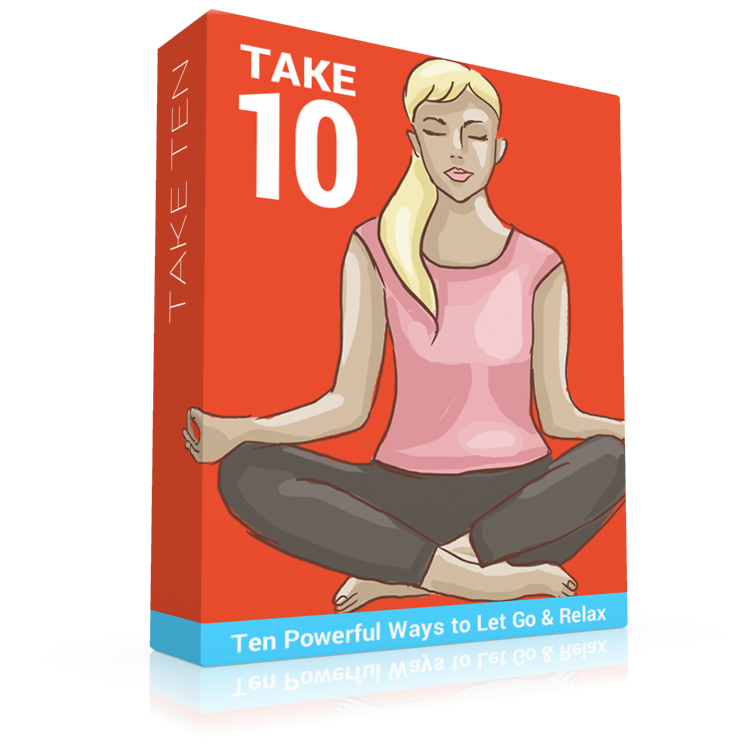 Take 10 e-book and audio book included



What Matters Most: Building a Fulfilling Life on the Foundation of Your Values

If you've gotten off track in life, it's probably because you've lost touch with your core values. Don't worry, this happens to a lot of people. We're bombarded with information every day…advertisements, propaganda, opinions, influences of others, and more, all vying for our attention and trying to steer us in a new direction. When you're out of touch with your core values, it's hard to be truly happy. It's hard to be satisfied with life, because you're not moving in the direction of your inner compass . It's understandable. After all, your parents, friends, religious organizations, and society at large try to create our values for us. They all tell us how we "should" act, what we "should" believe, and they use these "shoulds" to try to shape our life and our values. Happiness, health, wealth and fulfilling relationships can be yours once you've learned to find and align with your true values.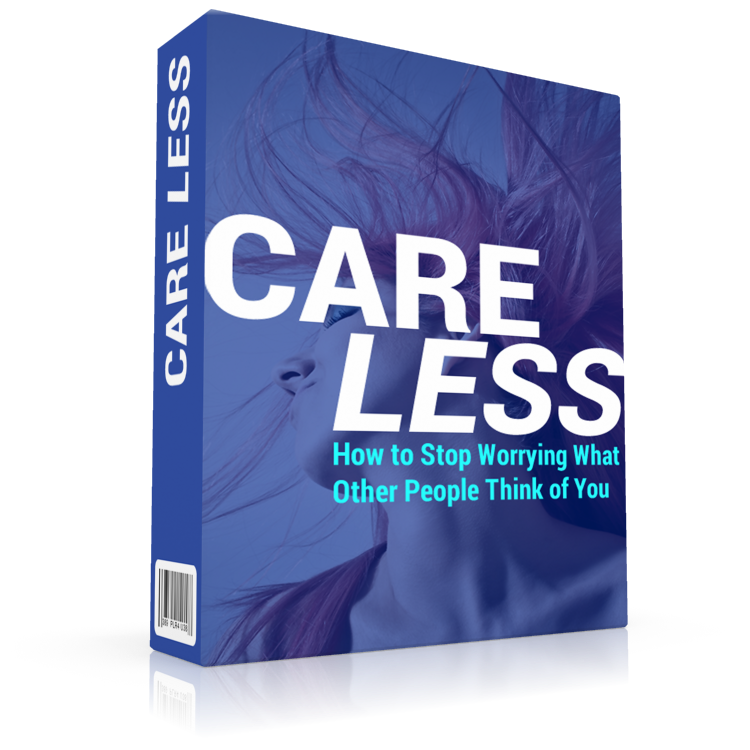 Care Less e-book and audio book included
The Leader's Journey: Discovering Your Leadership Impact

Every day you have an impact on people. Every day you affect those around you, and the varying outcomes of their decisions. Every day, you take the lead…whether you realize it or not. The question is…are you making the kind of impact you desire? Observe your impact as it's reflected back to you, observe your actions as you carry them out, and observe your mindset as it fills your thoughts and shapes your attitudes. With this model you have an ever-ready tool to use any time that you are not getting results you desire. That's a tool worth keeping in your toolbox, wouldn't you say?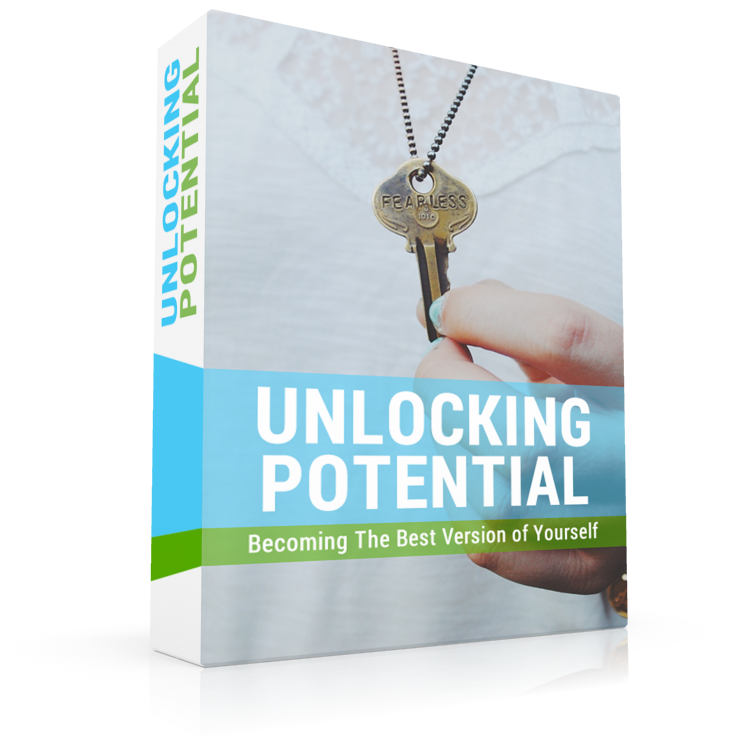 Unlocking Potential e-book and audio book included


The Rebel Within: Beating Self-Sabotage and Reaching Your Potential

You hear about someone's problems and you think, "Well that's a simple fix. All they need is…"You watch the news and think, "if I was in charge I would…" You hear a song at a concert, or on the radio, and you can easily play it on your instrument. But wait, there's that voice you have inside. The one that says you can't. That you're not good enough. That someone else will do it better.Learn how to outsmart the dangerously negative self-talk that's constantly bringing you down. Identify the major obstacles that stand between the life you have and the life you want.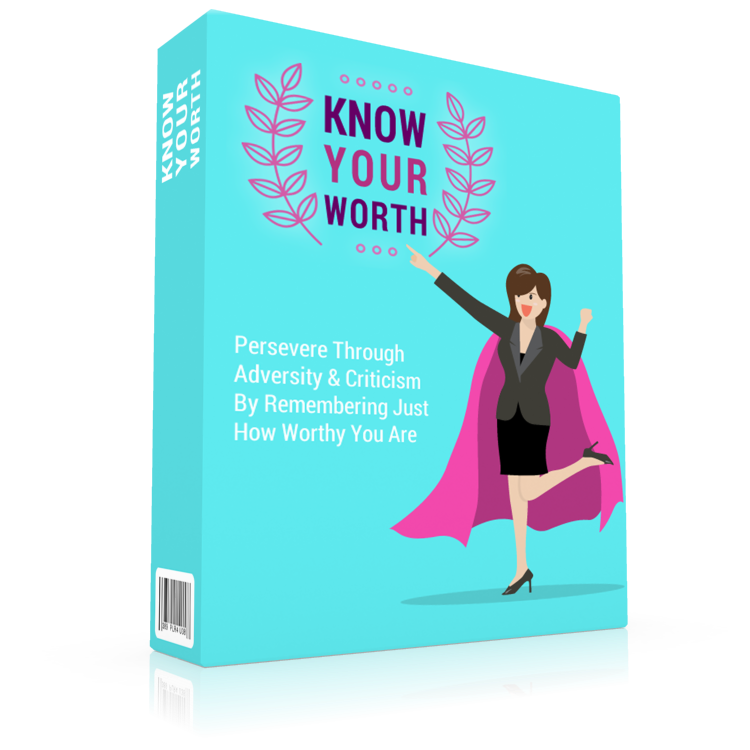 Know Your Worth e-book and audio book included
Overcoming Procrastination: The Art of Getting Things Done Now!

Procrastination is one of the easiest destructive habits to slip into. Everyone falls prey to it at some point or another, and it almost always results in anxiety, fatigue, worry, stress, and less-than-excellent results. Fortunately, I have a fail-proof system designed to help you create strategies to overcome distraction & procrastination for good. You will not only discover why you put things off, you'll craft your very own, customized action plan to get you un-stuck any time you catch yourself procrastinating. When you're focused and on fire, anything becomes possible. You have more fun while getting things done, accomplishing important goals, and feeling fulfilled.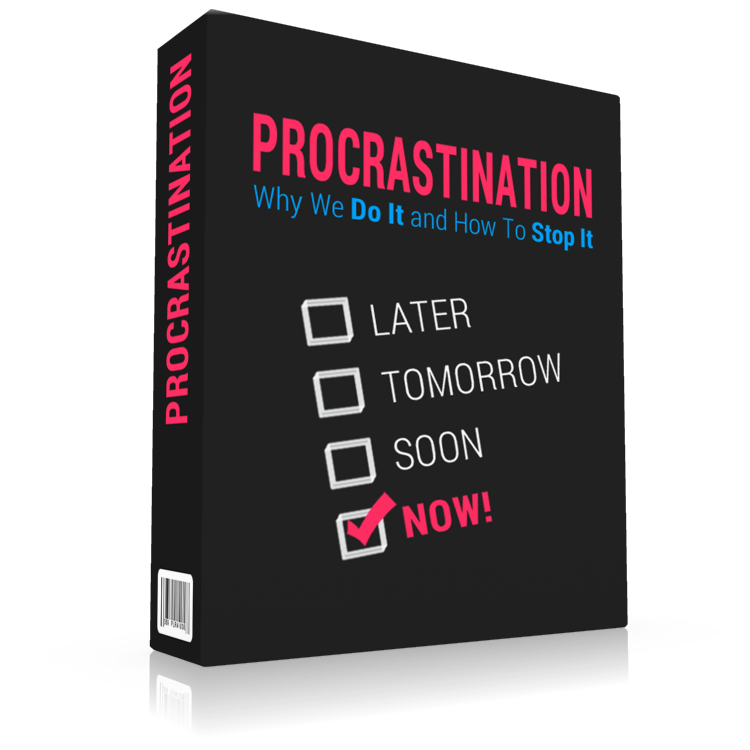 Procrastination e-book and audio book included
Transitions and Transformations: Thriving in the Midst of Change

We know that change is inevitable and there's really no way around it. But people still fret about it, worry about what's lurking around the corner, and wonder when the proverbial "other shoe" is going to drop. In this class you'll learn: How to reshape your perspectives to better handle change; the secret tricks to transform internal chaos into motivational inspiration,and how to embrace new changes and challenges, and use them to your advantage.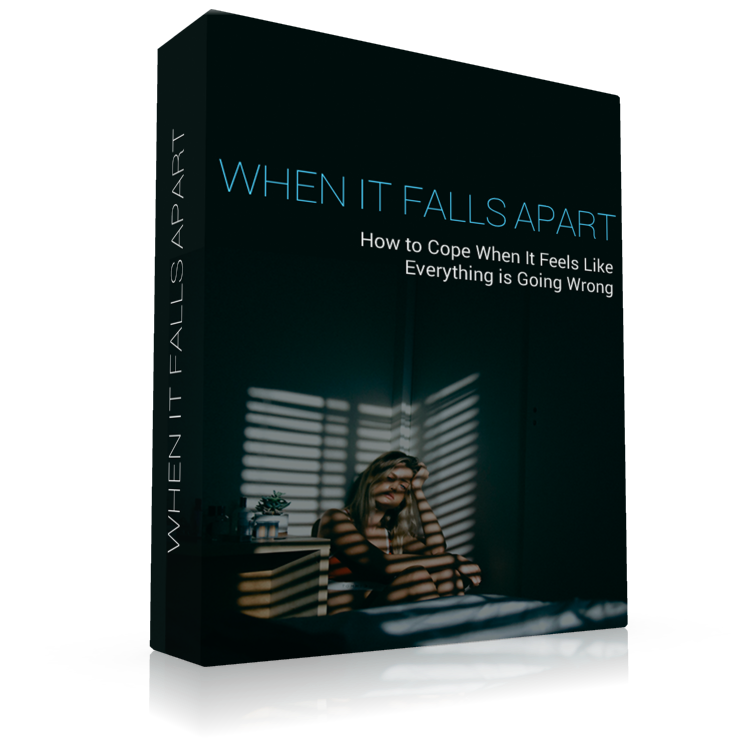 When it Falls Apart e-book and audio book included


Emotional Smarts : Using Emotional Intelligence to Create a More Joyous, Richer Life

We all want a lot of the same things. And those wants and desires shape our emotional responses to the situations we encounter in life. So understanding these simple, core human desires gives us an advantage when dealing with people and their emotions. And that advantage can make the difference between success and failure at work, home and out and about in life.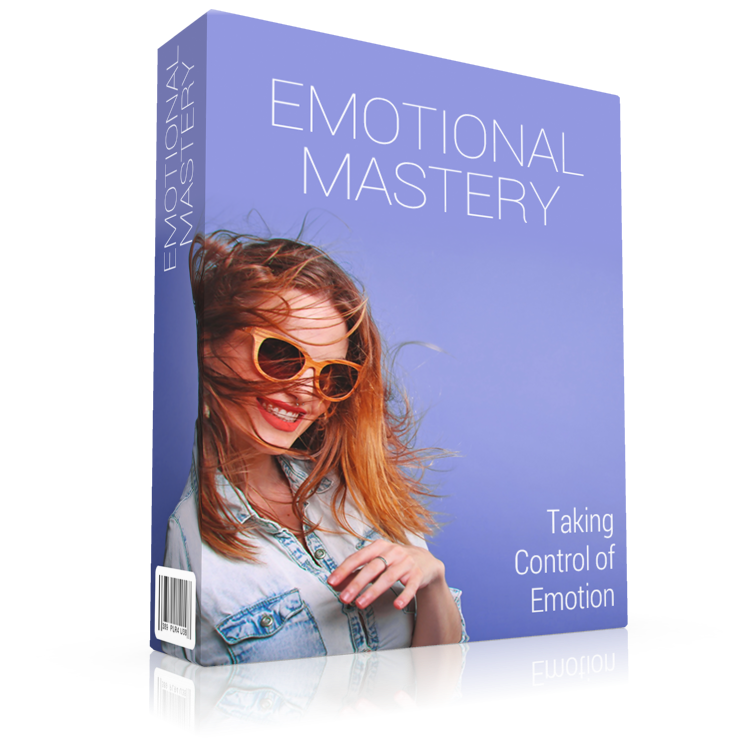 Emotional Mastery e-book and audio book included
"The Resilient Champion Program Truly Holds
The KEYS To Helping You Transform Your Entire Life
And Happiness From This Day Forward…"
You really have one of two choices you can make in your life right now in this moment…
You can continue down the same path that's causing you great struggle, stress and even jeopardizing your own professional or personal life.
Or…
You can invest in yourself by joining the Resilient Champion Program and discover how to unlock your true potential, how to eliminate toxic distractions in your life, how to deal with setbacks and failure the healthy way, how to start living for you and not others, how to stop procrastination for good, and SO much more!
This way you can become a much more RESILIENT YOU so that no matter how many curveballs life throws at you, you'll be able to step up to the plate and knock them out of the park. This means you'll be in full control, even when your professional or personal life around you seems like it's in total chaos!
I can assure you, when you implement everything you'll discover inside the Resilient Champion program, you'll feel personally feel EMPOWERED and confident that you can handle whatever life throws your way.
To put it simply: You'll feel liberated!
Remember, The Resilient Champion Program (RCP) is a highly-focused 12-month group coaching program where each month we'll cover a life-changing topic.
Each month you'll get a short ebook, audio book, exclusive handouts, monthly LIVE online class (60-75 minutes) and 3 weekly LIVE Facebook Group coaching sessions or Q & A sessions for 20 minutes. Yes, you'll also get full access to our private Facebook Group and access to me as well in case you should ever have any questions or concerns.
If you can't make the monthly virtual sessions, that's ok too. You'll get recordings of all sessions, as well as full access to all complimentary downloads.
By signing up to this exclusive group coaching, you'll get to take advantage of a highly discounted rate compared to individual one-on-one coaching, yet still enjoy all the same amazing benefits.
My #1 purpose and goal is to not only share my knowledge and wisdom with you, but help guide you towards the success you truly deserve!