Is Communication 'Disconnect' Causing Chaos In Your Life?
When you step back and look at your life, including your own work relationships, personal relationships, or even your friendships...are there certain people that are difficult to communicate with?
When you actually talk to these people, does it feel like an uphill battle where what you might say or mean one thing, and what they hear is something completely different?
Unfortunately, this is something that happens all too often for many people in all walks of life. In the end, this communication "disconnect" and lack of real connection and understanding can lead to a gigantic mountain of teething frustration, endless disappointment, and a LOT of personal conflicts.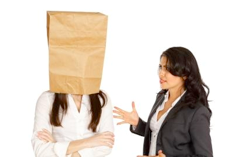 This same lack of accurate and effective communication connection with others can lead to highly stressful conflicts in all areas of your life including…
Dealing with difficult co-workers, a seemingly heartless boss, or even people from everyday life that you have to face at your job


Dealing with family members or even certain friends who tend to be on the more argumentative or stubborn side during conversations


Dealing with personal relationships that are close to you, but seem to lean more towards a more negative place vs. a more positive one
The daily grind of having to deal with these stressful personal relationships and conflicts can wear you down BOTH mentally and physically. In time, this can take a huge toll on your personal happiness and your own "zest for life".
In fact, many of the ways you may be reacting during these personal conflicts may be actually adding fuel to the fire (and making it worse) without you even knowing it!
What you need is a different way to face these difficult conflicts and a change in the way you actually communicate…
What you need is RESILIENT TALK
Resilient Talk: The Real Secret To Disarming Daily Conflicts
If you want to change the dynamics of your own personal environment with difficult or challenging people in your life, it all starts with how you communicate with them. I like to call this type of effective communication skill: Resilient Talk
So what exactly is Resilient Talk anyway?
Resilient Talk is a method for implementing some of the most powerful communication secrets that have been used by some of the greatest and most effective communicators in history.
Not only will Resilient Talk help you gain a better understanding of how you currently communicate with others (including your own strengths and weaknesses), but it'll also help you understand the same about others as well.
With Resilient Talk, and the simple art of subtle observations and daily practice, you'll be able to become a more flexible and influential communicator who can connect with difficult people, on a more fundamental and deeper level.
"This will lead to less conflicts, less anxiety and
stress, more understanding, and much improved
relationships and positivity in your life."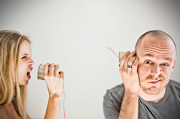 Learn The Art of Resilient Talk In My Upcoming Virtual Master Class
Once every year, I hold this online virtual master class where I reveal the secrets and the methods of Resilient Talk. The origin of this innovative and life-changing class came about with the help of Michael Losier (author of Law of Connection) as well as my own background in NLP (Neuro Linguistic Programming) and my own success with personal and professional conflicts.
Inside the Resilient Talk virtual master class you'll…
Discover the 3 key secrets to becoming a truly effective and Resilient Communicator, no matter the situation!


Learn how to implement the 4 different styles of communication that can have the greatest impact on those around you!


Master the communication success techniques to help you communicate better, no matter if you're a teacher, parent, trainer, sales person or boss!


Understand your greatest communication abilities, and learn how to make them work in your favor when dealing with difficult people!


Learn how to build natural rapport with others, and easily have a positive and motivating influence on them no matter the communication barriers!


Find out how to identify and utilize the subconscious patterns and communication styles of others so you can respond to them quickly and more effectively!


And most of all…learn how to get the most stubborn and resistant people to co-operate together and actually listen to what you have to say to them!
Everything you'll discover in the Resilient Talk Virtual Master Class will help you FINALLY break through all the communication barriers that have been creating a lot of conflict and stress in your own life.
Not only that, but you'll receive this e-book and audio book as part of the course!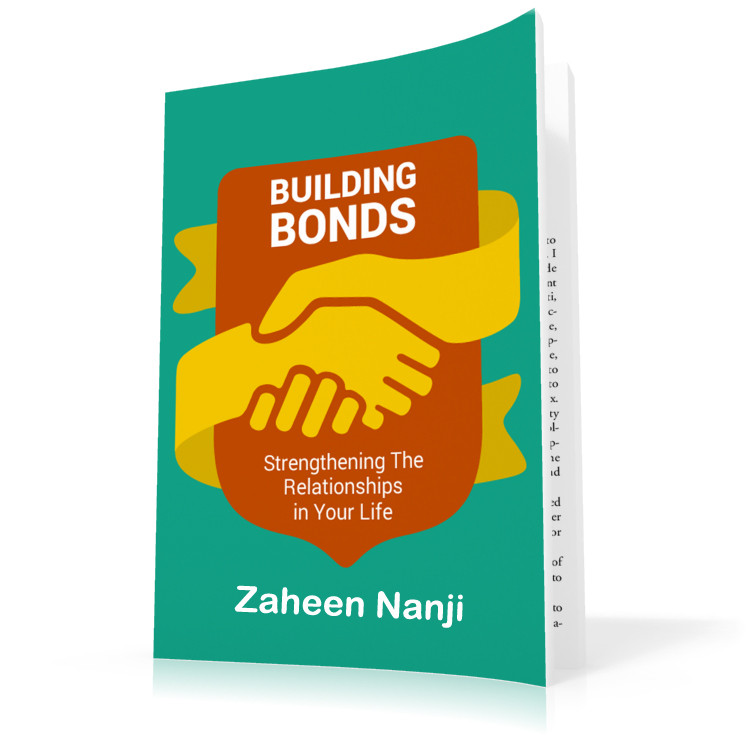 If you were to try to figure out all of these master communication techniques for yourself, not only could it cost you hundreds of dollars to access, it could also take you weeks if not months of in-depth research.
But now for a one-time enrollment fee of only $69, I'll provide you with all the skills, techniques and powerful methods you need to finally learn how to communicate and even positively influence the toxic people in your life.
These are the people you face in your everyday life including work, family or even relationships that are causing you a lot of frustration and stress both mentally and physically!
Once you learn how to master these powerful communication skills to become a more RESILIENT communicator, you'll feel MUCH more in control of your own life and happiness!
This is your unique opportunity to finally become the effective communicator you've always wanted, and needed, to be.
I'll show you everything you need to do to WIN the communication game!